Steve Cowan  /  co-founded The Ship in 1971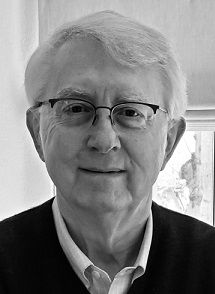 Grew up in Rockford, Illinois; currently living in Mountain View, California. 
Math/computer science major at U of I; active with The Ship from 1971 to 1973; appears on The Ship, a Contemporary Folk Music Journey, One More Night Like This, Left In The Wake, and All Come Home performing vocals, six- and twelve-string guitar. 
After The Ship:  Programmer/Analyst with Illinois Natural History Survey (1973-76), International Data Applications (1976-1983), Goldcoast Software (1983-1987); VP/Analyst with International Data Applications (1987-1990), Quartet Systems (1990-2015);  married 19 years with two step-kids; retired and exceedingly active in fiction and non-fiction writing, a two-person book club, lots of golf, and daily outings with our American Labrador, Cooper.