James Barton  /  joined The Ship in 1973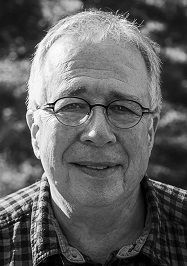 Jim was born in Chicago and grew up in Arlington Heights and Mt. Prospect, IL.  In 1993 he left Illinois and moved to Lexington, KY, then to Philadelphia, PA, and most recently back to Western Kentucky on the shores of Kentucky Lake. 
He attended the University of Illinois and fell in with the fruitful music scene at the Red Herring, fascinated by the quality of work by such singer-songwriters as Thom Bishop, Linn Brown, Dan Fogelberg, and The Ship.  Needless to say, the opportunity to join The Ship in 1973 provided a platform to write and play music at a higher level than he'd been used to. 
After The Ship disbanded, Jim and his family landed in Chicago, then Lexington, KY, then Philadelphia, where he continued doing voiceovers and singing commercial jingles.  Then the call from Mark Hamby arrived carrying the possibility of getting the band back together (after some 35 years!) for the Channing-Murray Centennial.  After a long moment of total disbelief, Jim declared it a fine idea and pulled out his guitar to start rebuilding his callouses. 
Since moving to their long-time family retreat on Kentucky Lake, Jim has developed a deep interest in photography.  Recent work can be viewed at jasbarton.myportfolio.com.